SF Express mail tracking
SF Express, one of China's largest postal services, was established in Shunde, Guangdong Province in 1993. Now, the company takes a leading position among providers of integrated express logistics services in China, while the leadership in the industry belongs to the China Post, the national post operator.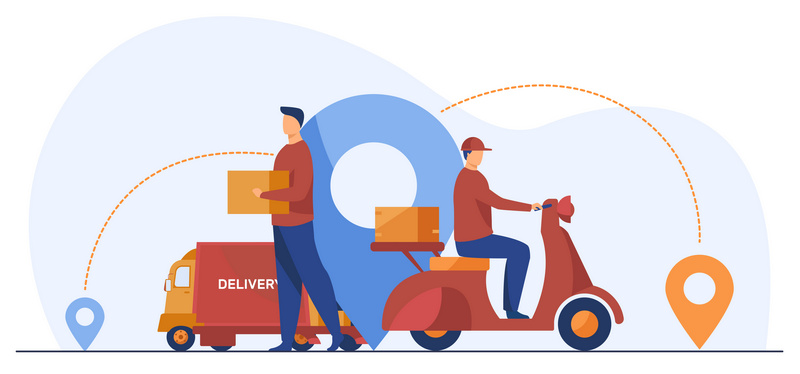 SF Express provides integrated solutions for the entire supply chain, strengthening its leading position in the B2B express delivery, continues to develop express delivery for e-commerce, working with web-sites such as AliExpress, Joom and Pandao.
Which countries does SF Express work with?
The service delivers to the following countries:
USA, Canada, Mexico;
Singapore, Malaysia, Japan, South Korea, Australia, Thailand, Vietnam, Mongolia, India, Indonesia;
Australia;
Cambodia, Burma;
Russia;
26 European countries, such as Bulgaria, Switzerland, Estonia, Finland, Greece, Lithuania, Norway, Poland, Romania, Sweden, Belgium, the Netherlands, Germany, United Kingdom, Italy, France, Austria, Czech Republic, Denmark, Spain, Hungary, Ireland, Portugal and Slovakia.
Features of SF Express mail service:
self-pickup and delivery by authorized personnel and vehicles, registration of valid documentation;
monitoring of the whole process, fixed notifications about exceptions at all stages of delivery and execution of documents;
flexible tariffs for services, i.e. the higher the declared cost is, the more favorable the price is;
Professional after-sales service team and quick settlement of claims.
How to track a SF Express parcel
The service allows recipients or shippers to track the shipment status, which each parcel is assigned with a 12-digit (digits only) tracking number. You can check the status and location of the SF Express parcel on our service. Also, the service's website, where you need to enter the tracking track in the appropriate box, after clicking "Search", provides you with information about your shipment. All orders are delivered in cooperation with other postal services, so after sending parcels they are assigned tracking numbers of these services.
The SF Express postal service also offers customers to check the delivery time and the cost of transporting the parcel. On the main page of the company's website in the "Tariffs and shipment time" tab, you can calculate the approximate cost and delivery time, specifying the points of departure and delivery, as well as the approximate weight of freight.
Basic parcel statuses
parcel accepted - S.F. Express has picked up the shipment;
cargo in transit - in sorting or in transit;
parcel at the sorting center - arrived at oversea distribution center;
cargo left the country of departure - export of international mail;
arrival at the destination - arrived at the place of delivery.
The wording of order tracking statuses may vary slightly depending on the logistical stage at which the shipment is located.